Tips Before Constructing a House in 2022-23: When constructing a new house, preparations start long before the foundation is laid. If you take the time to make a detailed design and choose a reliable, skilled contractor, the building process can be both thrilling and rewarding. If you follow these five guidelines, you should be able to save money and time on the building project. Keep in touch with others who have gone through the process of transforming a home from a pipe dream into a reality by asking questions and sharing updates.
Plan your Budget
The budget should be one of your first considerations while planning the construction of your home. Get a good grasp on how much money you can put toward the new house and how much it will really cost. When making a budget, it's important to consider both your desires and your ability to pay for them.
Both mortgage and construction financing will likely be required. You shouldn't wait until the last minute to calculate how big of a loan you may get depending on your current income and other bills. The pre-qualification for a construction loan is a service that most banks and credit unions provide nowadays, and it will offer you a rough estimate of how much you may borrow for a building project. Cost estimates for the property, the architect or designer, the general contractor who will oversee the project, the building materials, the appliances, interior amenities, and so on are all part of this preliminary phase. Given how lengthy and intricate this procedure is, it should ideally start well in advance of the construction's actual start date. Before signing a building contract with a builder, it's not unusual to spend as long as two years gathering information.
Invest in a decent housing society
Tips Before Constructing a House in 2022-23: Although it may not seem significant, location is a major factor in establishing total construction costs in Pakistan. Before buying a plot in a housing society, check to see if it has been authorized by the relevant authorities, such as the RDA or the CDA. If you can prevent spending money on verification processes that aren't necessary, you'll have more cash in your pocket.
Find a housing complex with all the utilities you need, including plumbing and electricity. Bahria Town Karachi is an example of a luxurious community described as Karachi's "future."
Determine a House Design
Tips Before Constructing a House in 2022-23: Oftentimes, builders may use one of several existing house designs for a project. It might be time-consuming to find the best strategy. One option is to consider the architectural style that most appeals to you. Use the various available catalogs as a jumping-off point for your own creative thinking, and enlist the aid of a builder or other construction expert (such as an architect or designer) to assist you to choose the most suitable stock plan. Room sizes, window types, and other characteristics may be tweaked somewhat by a house designer using the standard floor plans as a starting point. Modifications to stock house designs may be possible for certain builders.
On the other hand, a custom-designed house is built with the occupants and the land in mind. Working with a professional architect is often necessary when building a house from scratch. Questions such as "When compared to the whole, where exactly is the sun? From what direction do the strongest winds blow? How can we lower our annual utility bills for heating and cooling?" The architect must inquire thoroughly about your habits and interests.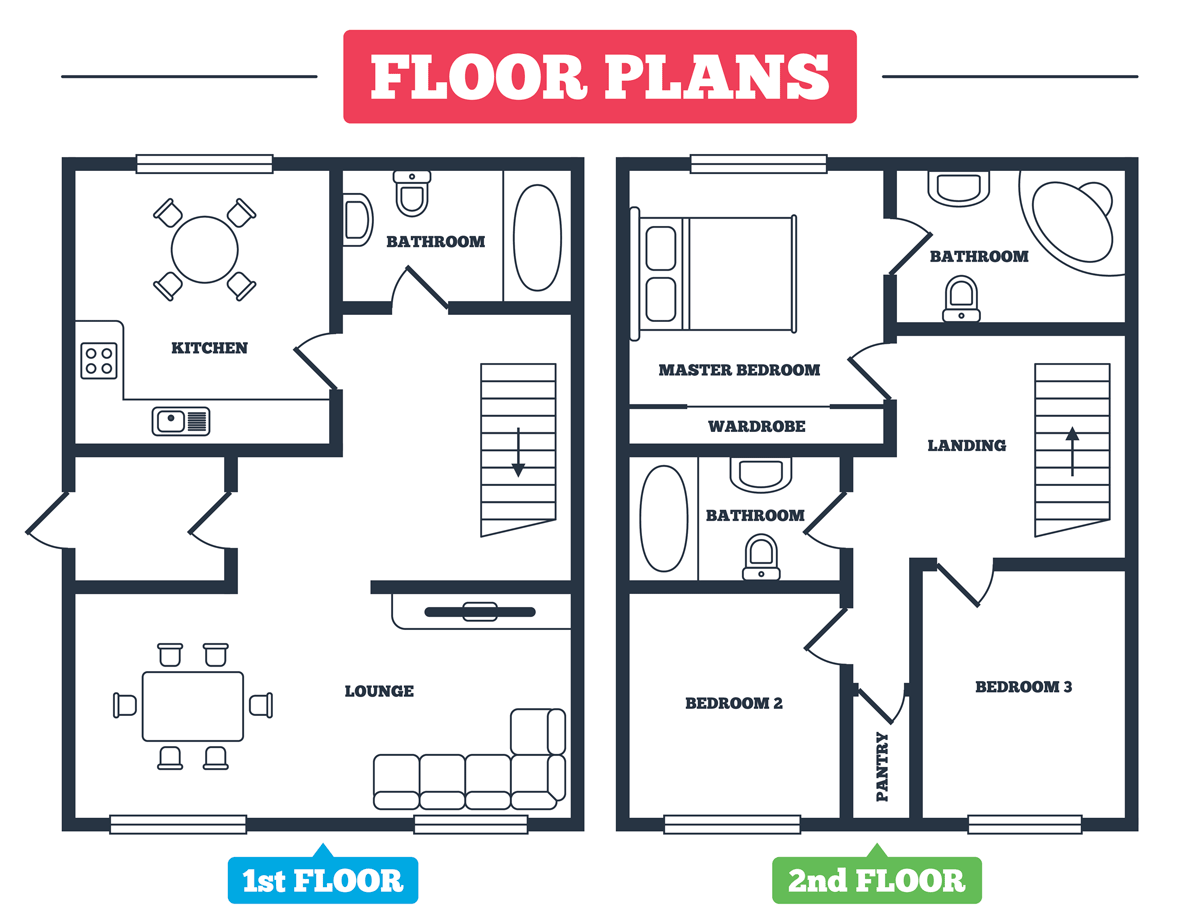 Assemble Your Team
Assembling the team of specialists to design and construct your home is the next step after settling on a budget, a construction location, and a home design. A house builder, engineer, inspector, and maybe a home designer or architect are all vital contributors. Most homeowners start the construction process by choosing a  contractor (general contractor). As a result, the rest of the team is chosen by that expert. A professional architect or designer, however, is an option.
The crucial query is, to what extent will you be able to participate in this process? While most homeowners engage a general contractor or builder to oversee the majority of the project, a homeowner who is interested in taking on the role of the general contractor may do so. All the excavators, carpenters, concrete workers, etc. will be subcontracted out and supervised by you. This kind of construction is not for the faint of heart, but for the appropriate individual, it may be a satisfying and cost-effective way to put up a home.
Discuss a Contract Agreement
It's important to have formal contracts with all of the contractors and specialists who will be working on your property. This necessitates a binding agreement with the builder or general contractor, and if applicable, the house designer or architect.  What should be included in a construction contract? Specs, or a detailed description of the home's features, will be included in a contract for new home building. If you don't provide precise instructions, the construction crew may utilize less expensive "builder's grade" materials. To avoid any confusion, it is important to negotiate the details of the specifications before the contract is drafted. If the project scope or scope of work changes at a later date, it is important to revise the contract accordingly.
Completing the groundwork for a new house is an exciting moment, but it's also a good opportunity to think about whether or not constructing from scratch is the best option. The procedure requires a lot of effort and causes interruption to your daily routine and the routines of others around you. Buying an already-built or previously-owned home may be less stressful than building a house from the ground up. Another choice is to renovate your current house and stay put.
Looking For Better Residential Apartment or Construction on Installment Plan in Bahria Town Karachi:  Contact Us