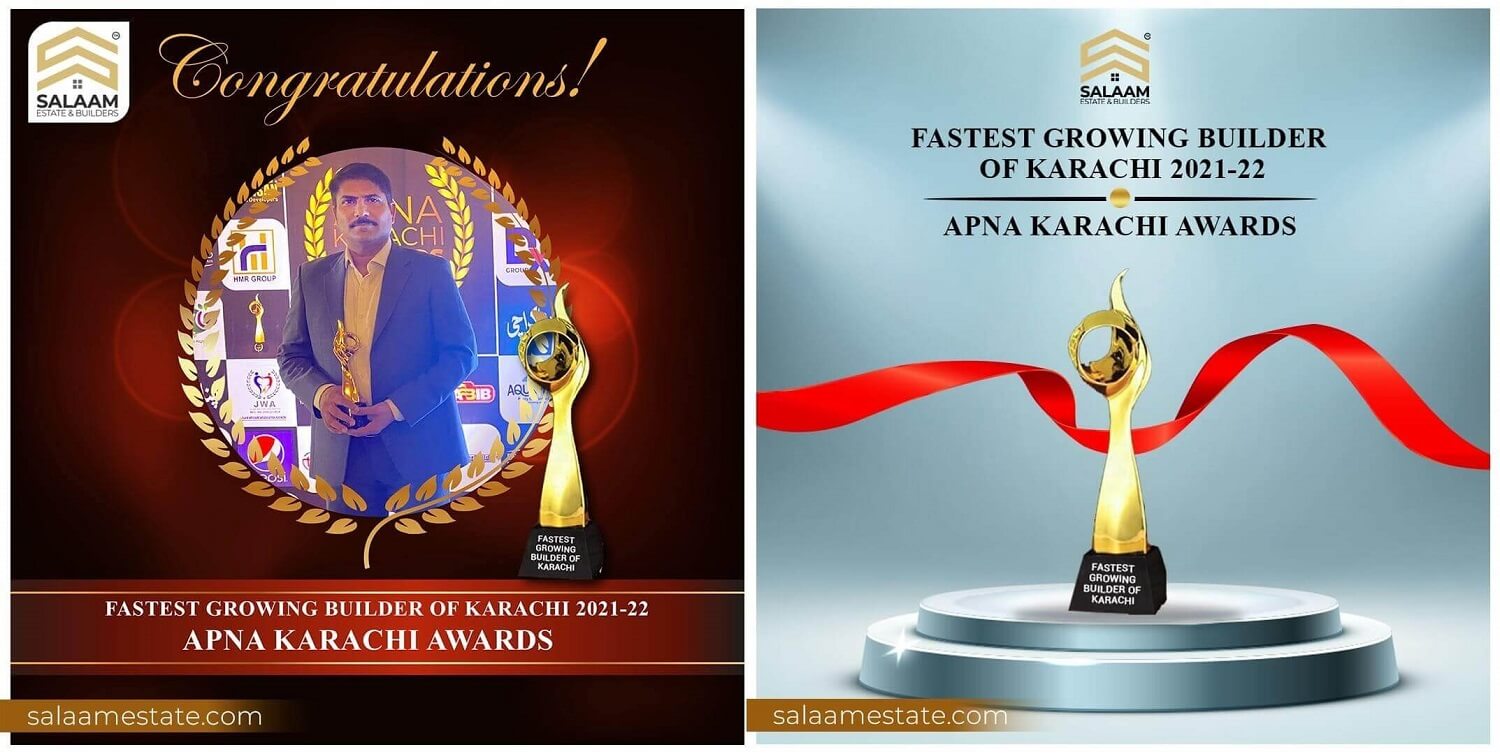 With our immense dedication and hard work, we are proudly nominated for the Fastest Growing Builders in Bahria Town for Apna Karachi Awards. This is a piece of wholesome news for us and we are astonished about how far we have made it. We were instantly nominated by the National Awards Jury. Just by being the nominee of this category, we have gotten more strength to do what we love with full power, dedication, and commitment. This has been a real eye-opener for us as well and to look around and admire all of the projects that we made successfully over a short period of time.
We are thankful to all our clients who look up to us and trust us wholeheartedly. We could not be in a state like we currently are if it wasn't for our clients. A huge part of this also belongs to our workers who struggled day and night to get the job done. Apna Karachi Awards is the city's largest platform of gratitude and acknowledgment which is why we are beyond illustrious and honored. It is for sure that now our hard work is paying off for the world to see.
How our breathless work is conquering 
We have continuously and still are working on numerous different projects. One of our greatest successes is the UBN Trade Tower which we managed to make stand tall in one year. Now, it is almost going to be completed. That is not all but there is still much more to come like our DX Smart Apartments and Residency. Therefore, we are very appreciative of being a nominee under the category of what we aim to be.
This has given us the true hope of putting in all our efforts in our coming-up projects as well. We have worked immensely hard to reach a stage like this and it is surely paying off. Just by being the nominee under this heading, we will surely get the acknowledgement towards our victorious contributions by all the individuals, companies, and different organizations as well from the respective city, Karachi as well as from the entire nation.